~ January 17 storm photos continued from page 1 ~
♦ Rhodes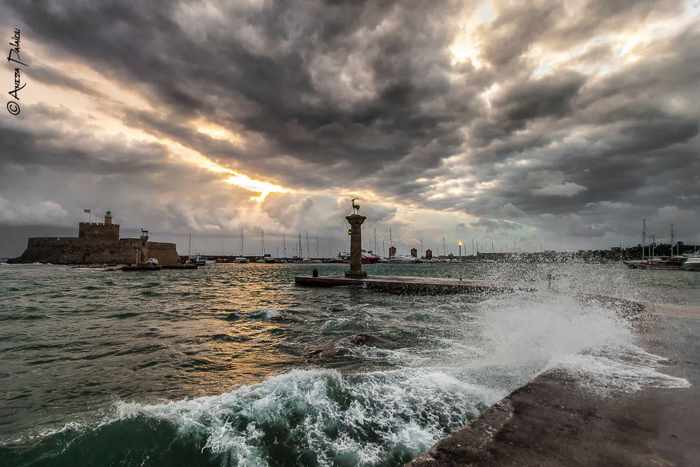 Photographer Aneza Palaiou shot this spectacular photo of the Mandraki harbour at Rhodes Town during a break in today's storm. You can view more of Aneza's beautiful photos of Rhodes and other places in Greece in her online photo portfolio.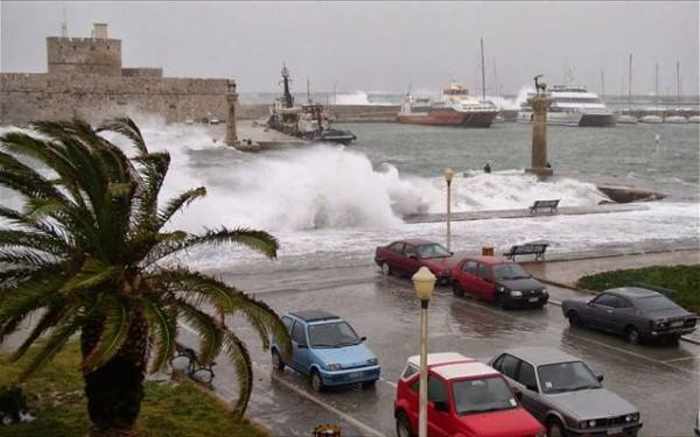 The We love Rhodes Facebook page posted this image of waves surging ashore at the Mandraki harbourfront
♦ Agathonisi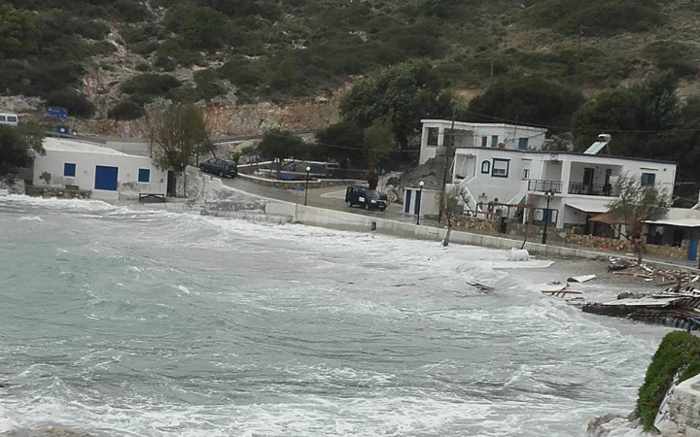 Waves pummelled the port area and seafront on Agathonisi, a small island south of Samos. This photo, by Dimitra Kottorou, shows waves inundating the beachfront on the port bay. The picture was one of several storm images posted today on The Rodiaki, a Greek language news website.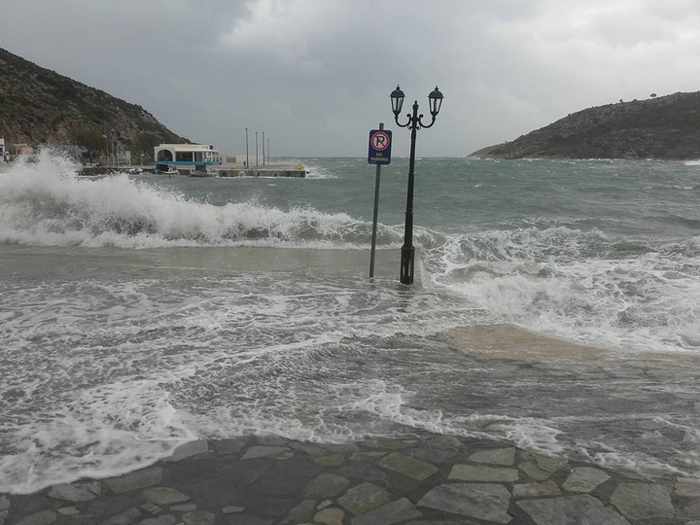 Dimitra Kottorou captured this photo of waves surging across the seaside promenade near the port at Agathonisi island.
♦ Samos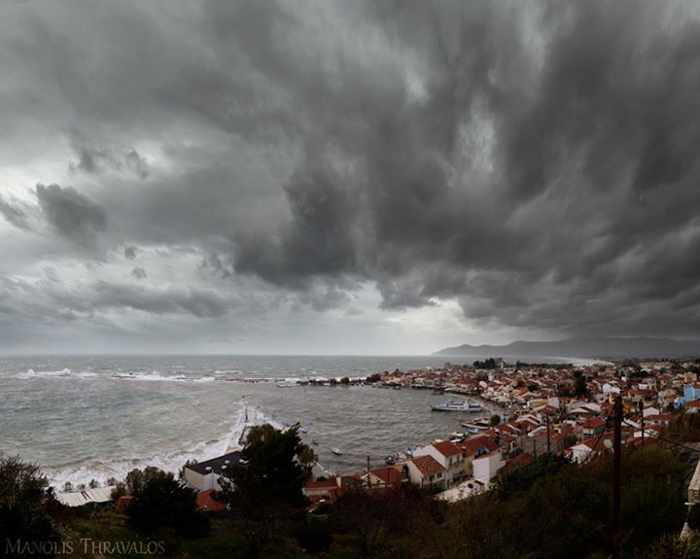 Manolis Thravalos photographed these ominous dark stormclouds above Pythagorion. It was one of several impressive storm pictures posted on the Samos island public group page on Facebook today.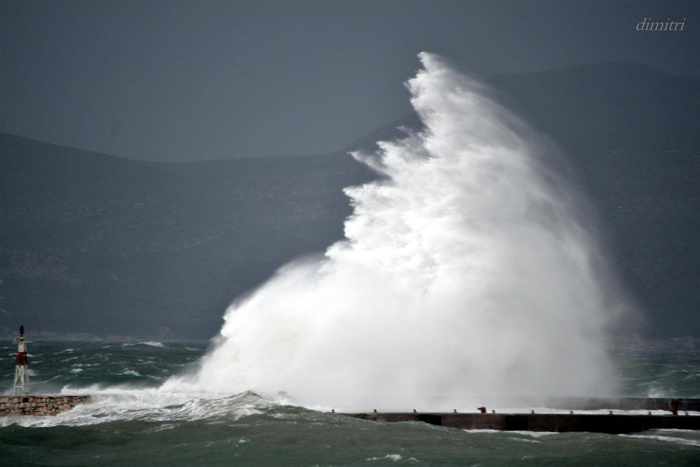 Dimitris Korakis snapped this dramatic shot of sea spraying high into the air after a large wave crashed against the jetty at Pythagorion harbour on Samos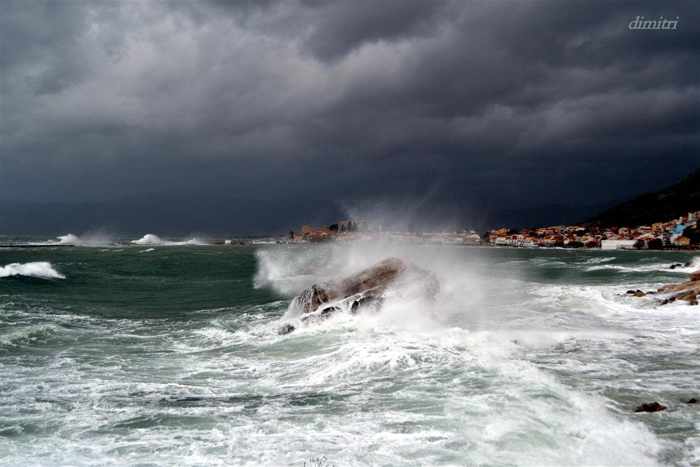 Another great storm shot that Dimitris Korakis shared on Facebook today, this time showing the churning emerald seas and dark clouds at Pythagorion
Lia Pachos from Remezzo Hotel & Studios shot this picture of stormy seas soaking the Pythagorion seafront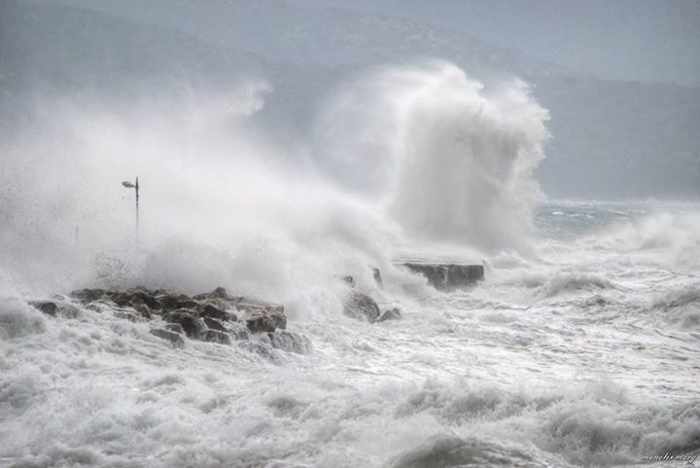 Manolis Marg captured this breathtaking scene of roiling seas and surf spraying high in the air above the Pythagorion seafront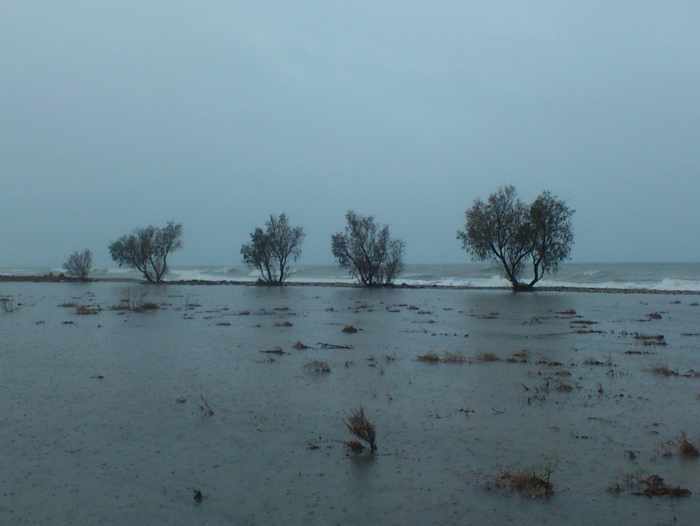 Vasso Giokarini-Sofouli shared  this photo of the Potokaki seafront near the Samos airport on the Samos island Facebook page. Her photo caption read: "Potokáki today with very strong rain….. Sea and land became one."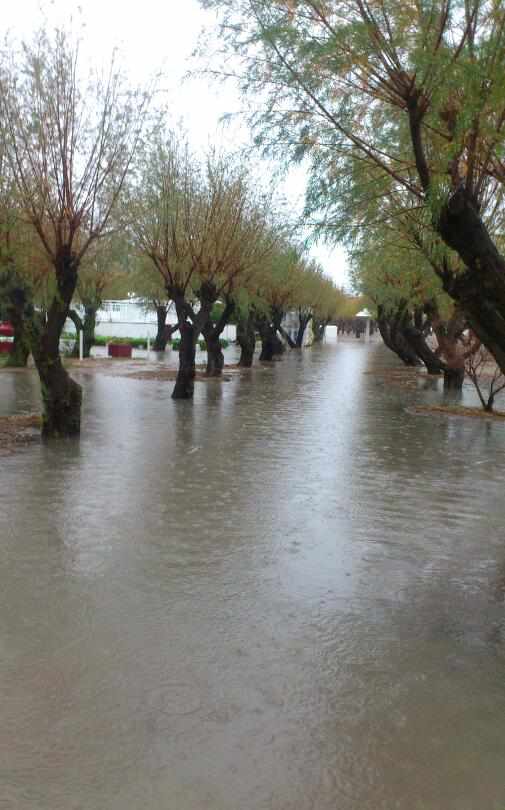 A flooded road at Potokaki is seen in this photo by Vasso Giokarini-Sofouli
♦ Mykonos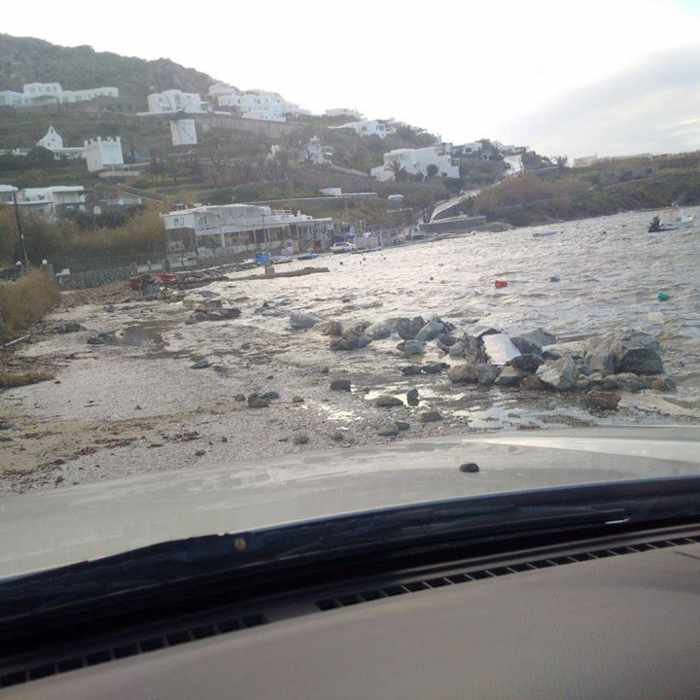 Sikiniotis Lefteris shot this photo of wave damage and debris along the seashore at Ornos bay. He also took all the photos shown below, which were widely shared on Facebook and by Mykonos news websites.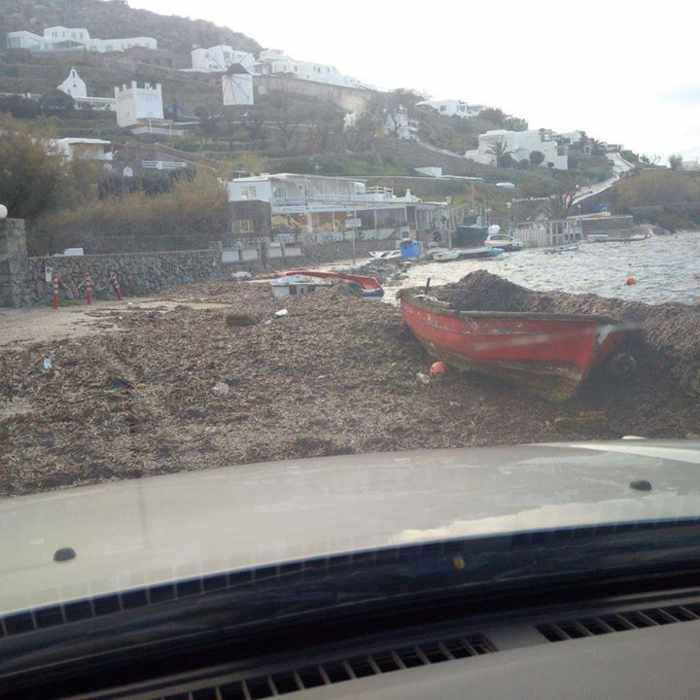 Another view of the wave damage to the Ornos seafront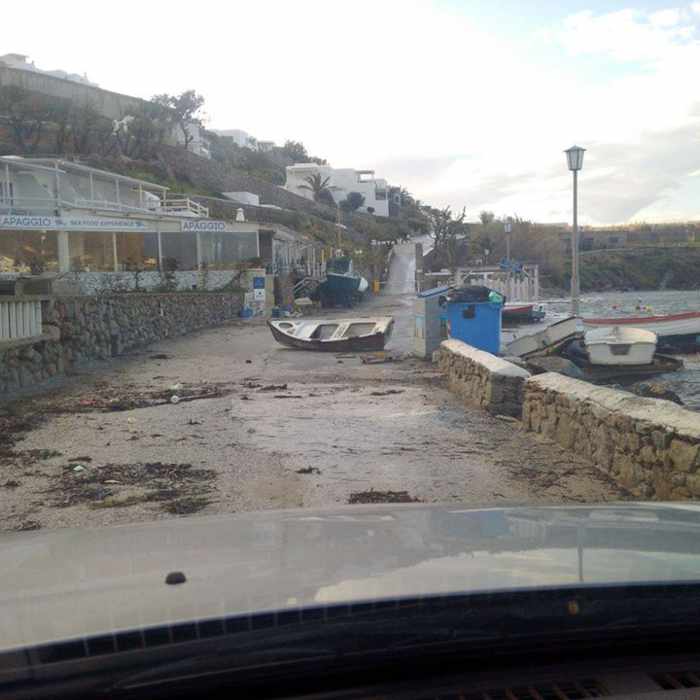 The wind and waves dumped debris –and even a boat — on the road in front of Lefteris's popular Apaggio restaurant. Other boats were ripped from their moorings and tossed ashore.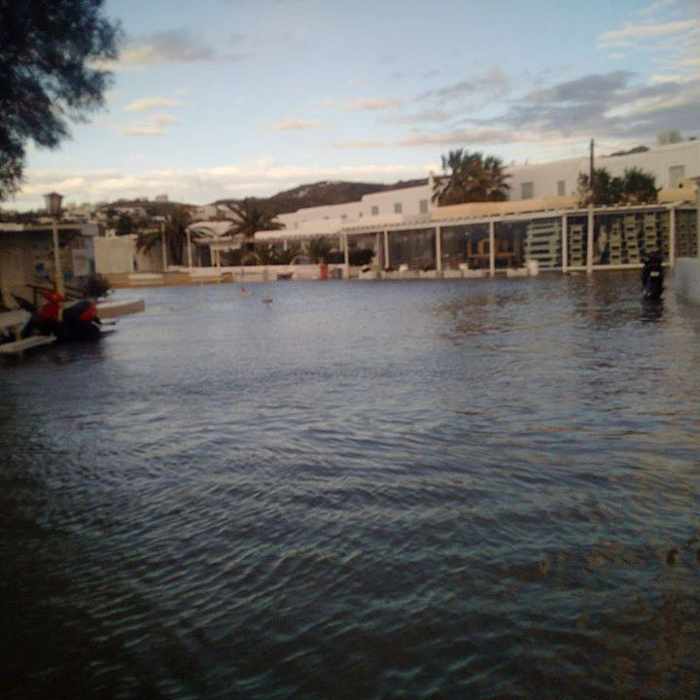 The storm flooded the main access road to Ornos beach