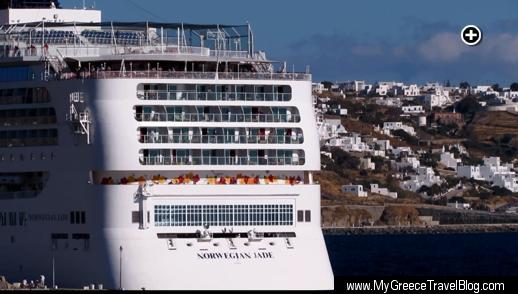 Whitewashed hotels and houses on the Tagoo hillside north of Mykonos Town are visible on the starboard (right hand) side of the Norwegian Jade cruise ship, seen here while it was docked at the New Port in Tourlos on May 16 2012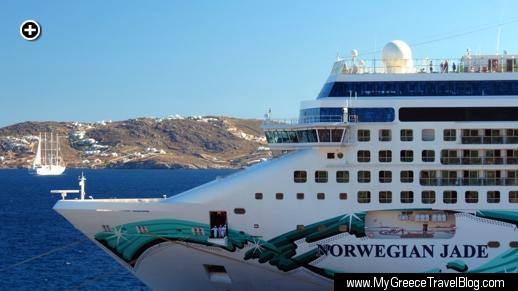 A view of the Jade's bow shortly before the ship hauled anchor and pulled out of the Tourlos port. It was one of at least six cruise ships that visited Mykonos that day. One of the others was the 4-masted Windstar vessel visible at left.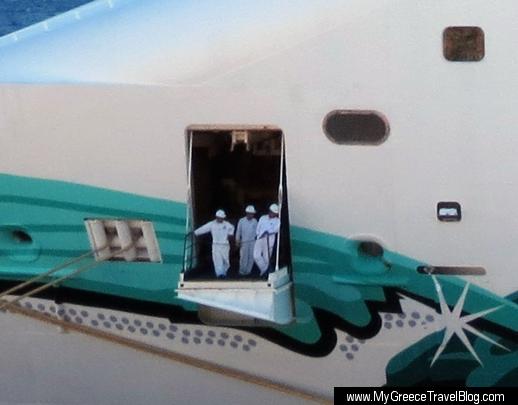 Three members of the Norwegian Jade crew take in the view from a service door near the cruise ship's bow …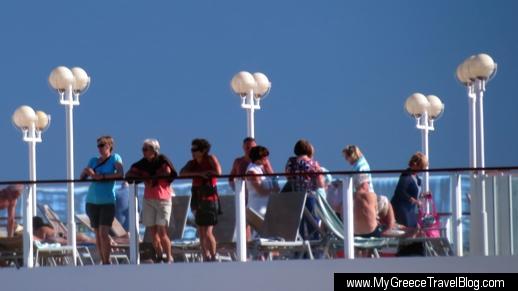 … while a few passengers on the upper deck take one last look at the island before the ship departs. The Jade can carry 2,402 passengers and 1,078 crew.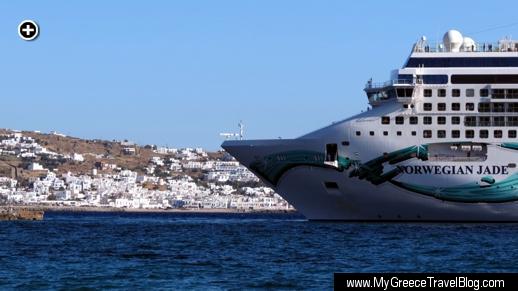 More of Mykonos Town comes into view as the Jade pulls away from the pier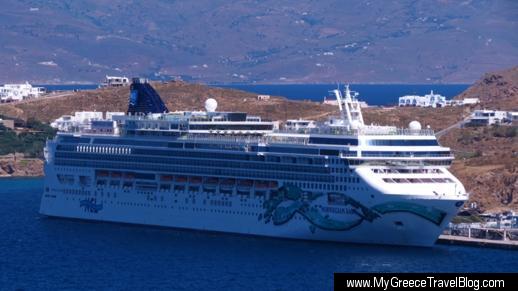 An 11 a.m. view of the Jade docked at Tourlos. The ship arrived at Mykonos in the morning and set sail for another destination around 6 in the evening.