The lounge area and the long, wide swimming pool were two of the features we liked most about the Yria Hotel. The main hotel building wraps around the north and east sides of the pool and its large adjacent terrace, while a row of hedges, flowering bushes and a low stone wall enclose the west side of the property but still allow views of Paraspora Bay. Whitewashed houses are visible on the hillsides beyond the tall greenery lining the south side of the swimming pool terrace. When you're in the pool or on the terrace, you almost feel like you're in a secluded garden setting at someone's private luxury estate.
While the lounge deck offered perfect places for reading, relaxing or just sitting in the sun, the long pool was great for swimming laps, even though the water was a tad chilly. And if we wanted to sit by the sea instead, we only had to walk a few hundred meters down the road to reach Parasporos beach.
Below are more photos of the Yria's pool and lounge areas.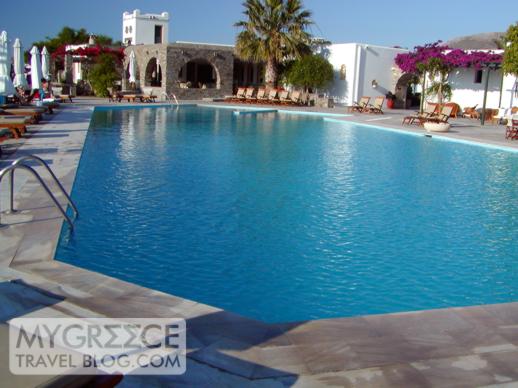 Looking across the Yria Hotel's pool from the south end of the terrace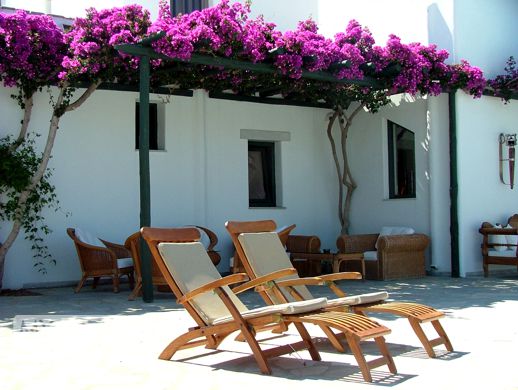 Lounge chairs on the Yria's swimming pool deck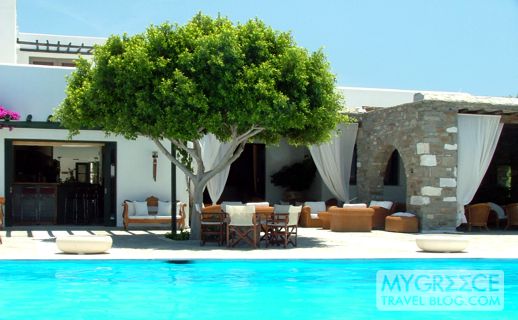 Looking across the pool toward the lobby bar, left, and outdoor lounge area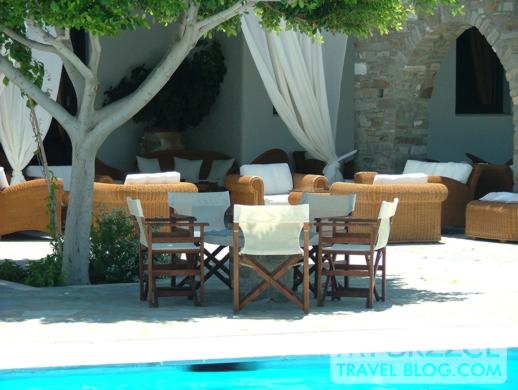 A tree provides shade for a table and chairs next to the pool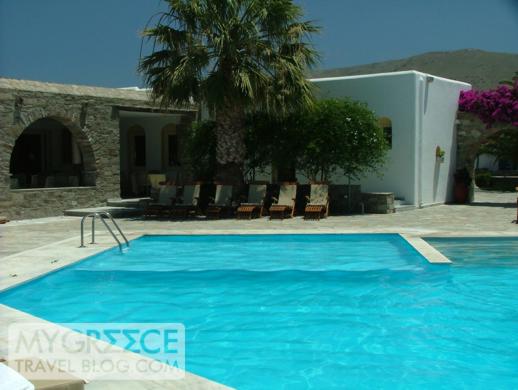 An elegant palm tree shades some lounge chairs at the north end of the terrace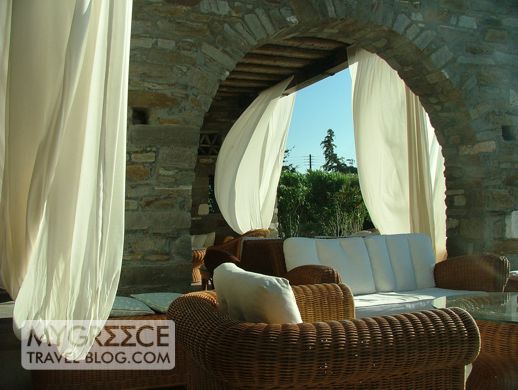 A sheltered lounge area next to the swimming pool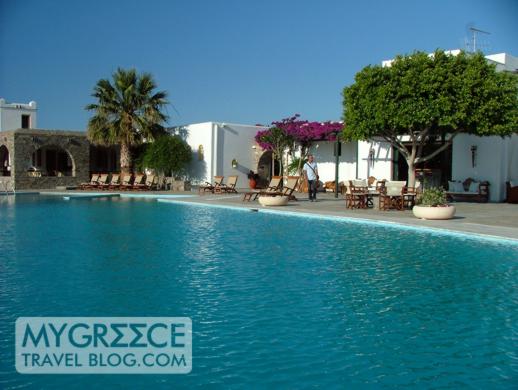 The water was chilly, but we were able to swim laps and enjoy the pool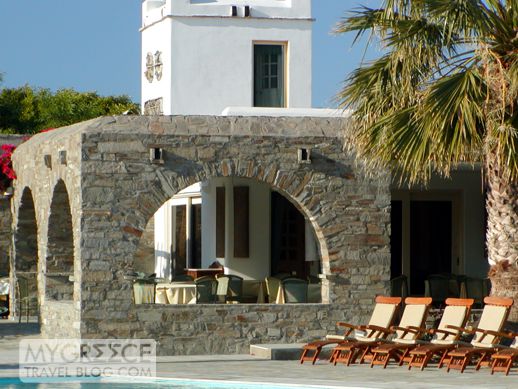 An outdoor dining area, behind the stone wall, overlooks the pool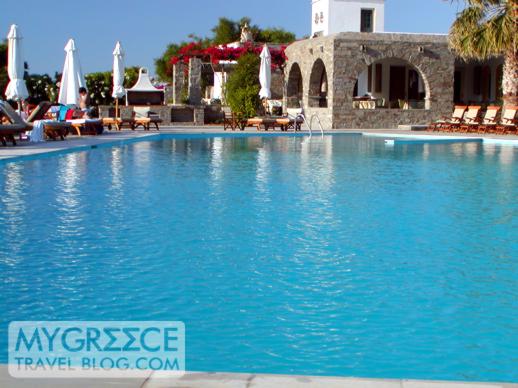 Though the hotel was almost full, the pool and terrace never got crowded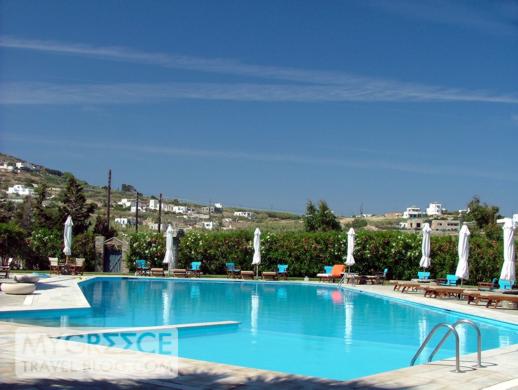 Houses on the hillside are visible to the south of the hotel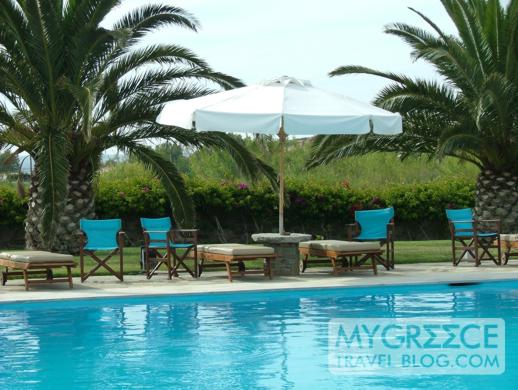 Lounge chairs and umbrellas on the west (sea) side of the pool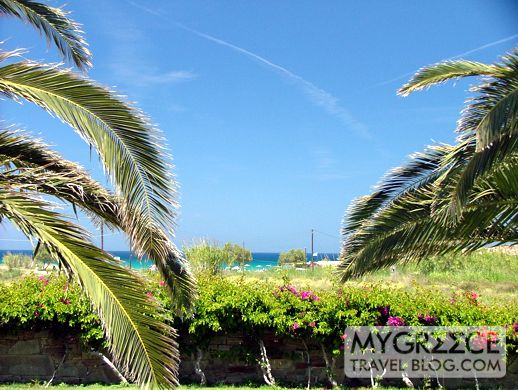 Looking toward Parasporos beach and bay from the west side of the pool terrace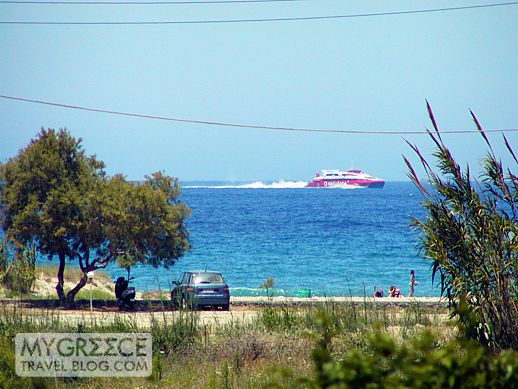 I was standing on the west side of the Yria pool terrace when I shot this zoom photo of the Flyingcat 4 highspeed ferry passing Parasporos Bay on its way to the Paros port of Parikia, just a few kilometers away

One of the comfy big wicker chairs in the poolside lounge area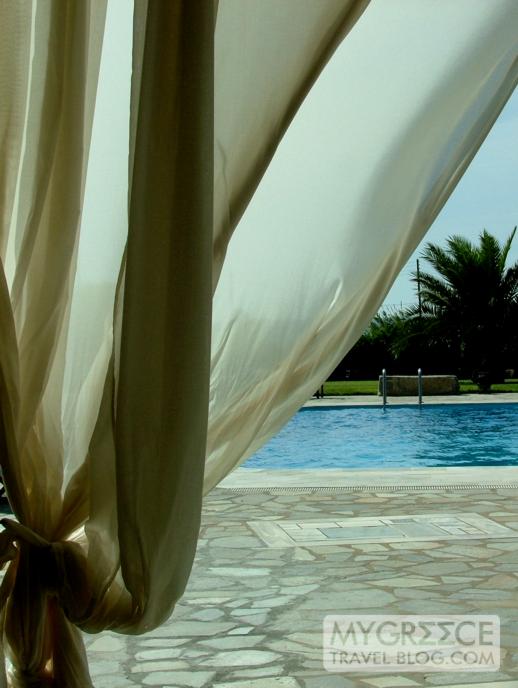 I was mesmerized by the movement of the drapes billowing in the soft breeze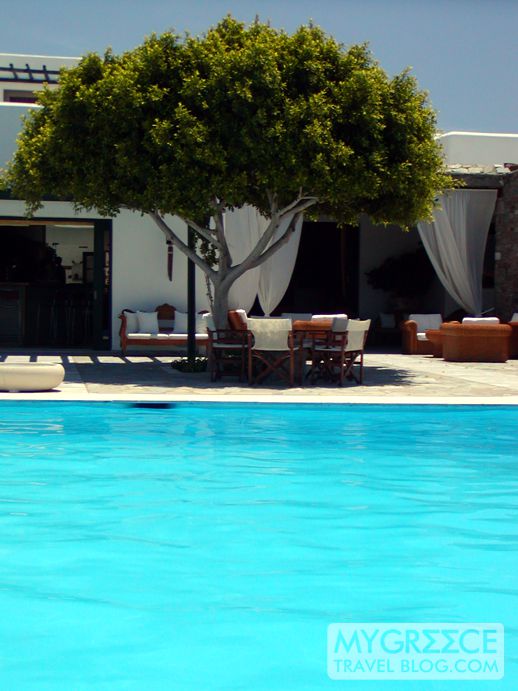 A shaded sitting spot next to the gorgeous turquoise swimming pool water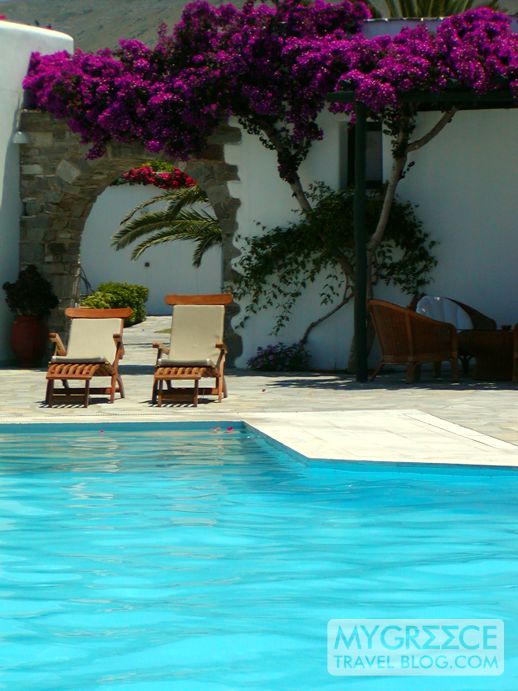 Bougainvillea provides a colourful backdrop to the pool terrace