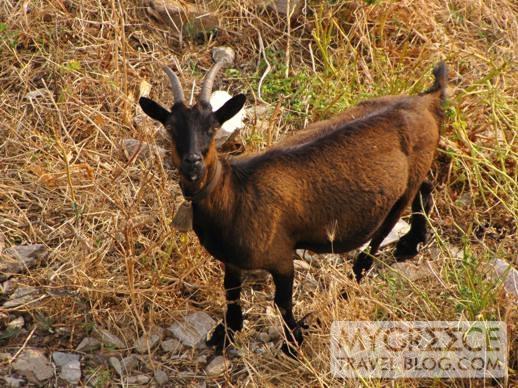 This goat was in a herd that gave us a warm welcome to the Hermes Hotel
Warm welcome: Checking into a hotel usually isn't a memorable experience. Sometimes you get a friendly greeting from a cheery person at the reception desk, and sometimes you just get a grunt from someone who couldn't care less about making a good first impression to a stranger from another country. And sometimes you really luck out, and get to see an entire herd of goats hurry up a hillside to welcome you to their island.
That's exactly what happened minutes after we checked into the Hermes Hotel on Ios back in May.
After filling out the registration form at reception, we took a walk to check out the facilities, and headed down to the spacious swimming pool terrace on the hillside hotel's lower level. When we leaned over the terrace railing to take photos of the nearby valley, we caught the attention of a herd of goats grazing in the field below us. They interrupted their meal and rushed up the hillside to say hello.
It was an unforgettable warm welcome to an island that quickly became one of our favourite destinations in Greece. Thanks, kids!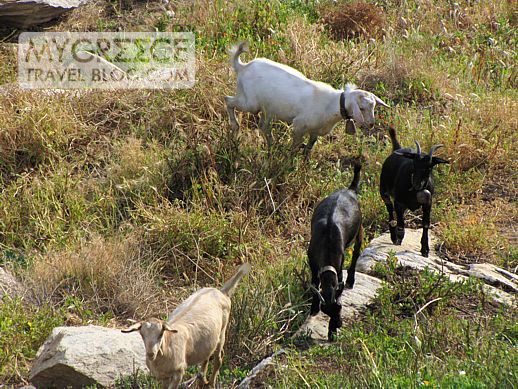 The goats start rushing up the hillside toward us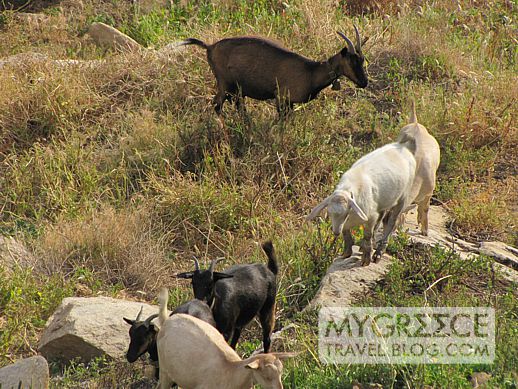 The whole herd stopped grazing so they could come up to see us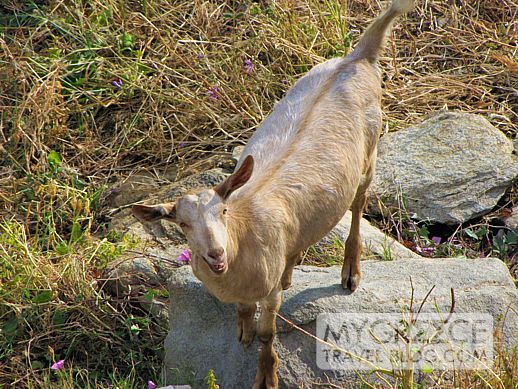 One of the goats watches us from the hillside below the pool terrace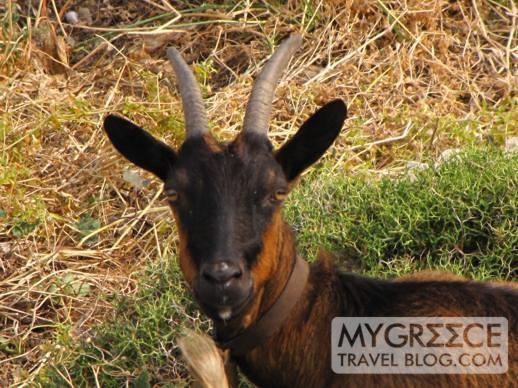 Another goat arrives to welcome us to Ios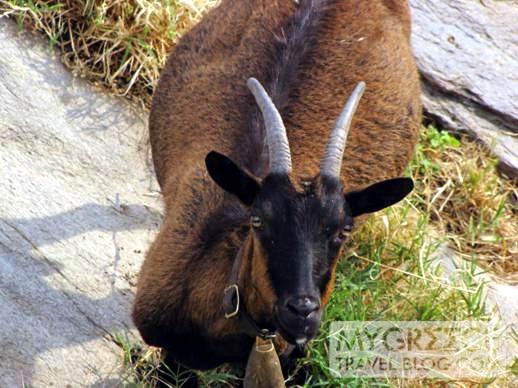 The goats watched us intently for several minutes …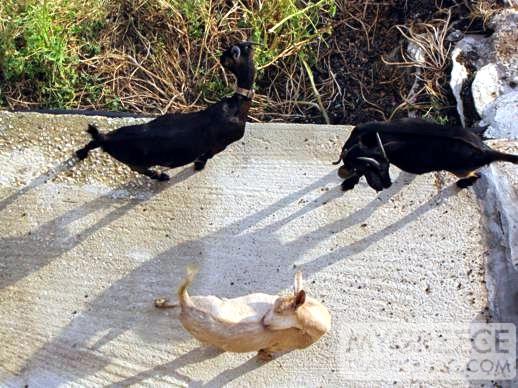 … then got bored and forgot all about us!X
xx
xx