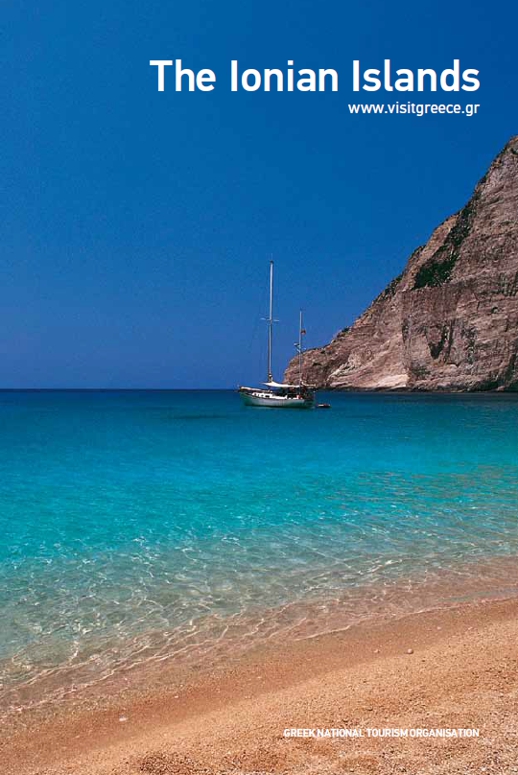 The cover of The Ionian Islands online travel guide, published by the Greek National Tourism Organisation, features a photo of a sailboat anchored near Navagio beach on Zakynthos (Zante) island
Free download: A new online travel guide for the Ionian Islands is now available from visitgreece.gr, the official website of the Greek National Tourism Organisation (GNTO).
The 88-page guide features maps, useful phone numbers, descriptions of must-see sights and must-do activities on each island, plus dozens of gorgeous full-colour photos. It's organized into seven separate sections: Corfu, Diapontia Islands, Paxoi, Lefkada, Kefalonia, Ithaca and Zakynthos.
The guide is available in English, German, Italian, Spanish, French and Russian versions. To obtain a copy of the guide, click on this link to the GNTO downloads page, scroll down, and click on the flag that represents the language you prefer.
Don't be surprised if you start dreaming of a holiday in the Ionians after seeing just the first few pages of the guide! Below are two of the images that appear in the publication. click on each photo to view a fulls-size version.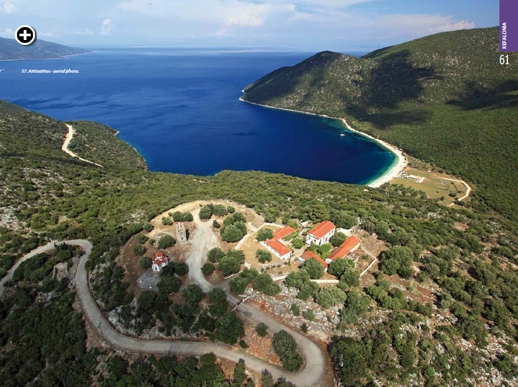 The Ionian Islands guide credits photographer G. Augoustinatos for this beautiful image of Antisamos on Kefalonia
The gorgeous sky-blue sea off Porto Katsiki beach on Lefkada. The GNTO guide credits this photograph to the Lefkada Prefecture.