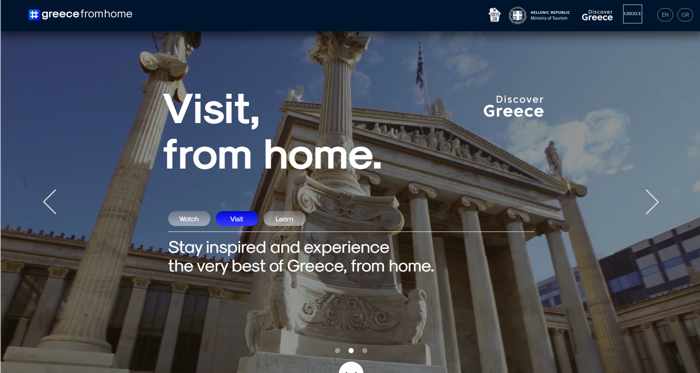 If you're stuck at home in Covid-19 quarantine, you can visit and explore Greece through inspirational videos, dreamy photos and informative destination profiles on the new #greecefromhome website
Just because you can't physically travel to Greece right now doesn't mean you can't pay it a visit and enjoy a Greek holiday experience in mind and spirit.
Like billions of other people around the world, you probably can't go far from home — if you're even able to leave it at all — because of Covid-19 quarantines, lockdowns and self-isolation measures. You definitely can't go to Greece, because it's totally off-limits to travellers for the time being. And while it's far too soon to tell when countries will re-open their borders to visitors, you can still explore and experience Greece — and get ideas and inspiration for a future holiday there — by clicking over to #greecefromhome.
Launched at the beginning of March 2020, #greecefromhome is a multifaceted campaign that aims "to offer people from all over the world meaningful content from Greece during the Covid-19 crisis." It's a special initiative developed by the Greek government, its national tourism organisation, and a private sector tourism group that promotes Greece as a travel destination.
"[t]his is where we share our love for Greece – connecting you with Greeks doing amazing things on our YouTube channel and letting you experience the best of Greece right now, on Discovergreece.com. And if you work in tourism or any other sector, as an individual or business, you can learn new digital skills through a series of free courses in partnership with Google," the #greecefromhome website explains.
To that end, the #greecefromhome web portal provides quick and easy access to a wealth of photos, videos and information about Greek culture, destinations and travel experiences. It includes:
♦ the Visit Greece channel on YouTube, which features videos spotlighting "Greek personalities and creators from around the world," as well as "Greek-inspired music, mythology, cuisine, arts, crafts, fashion, sport and style" — and, of course, travel destinations and holiday activities and experiences;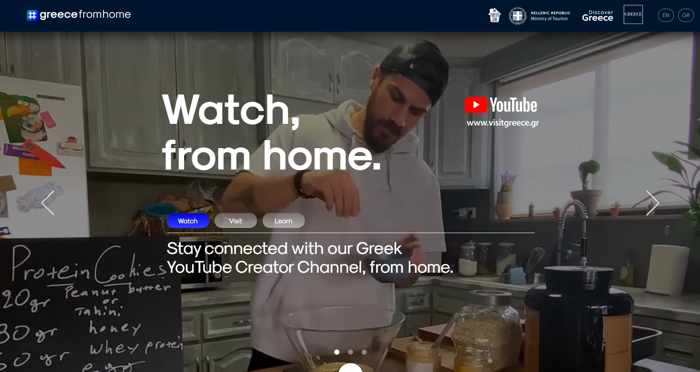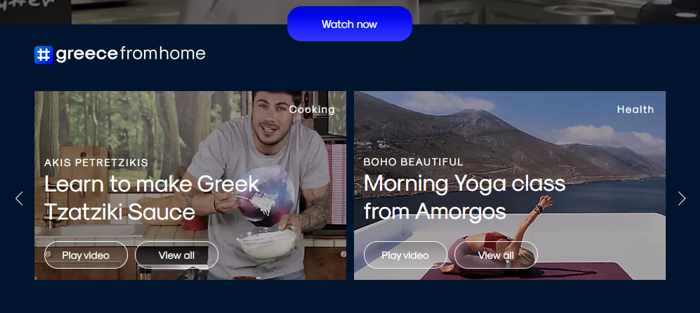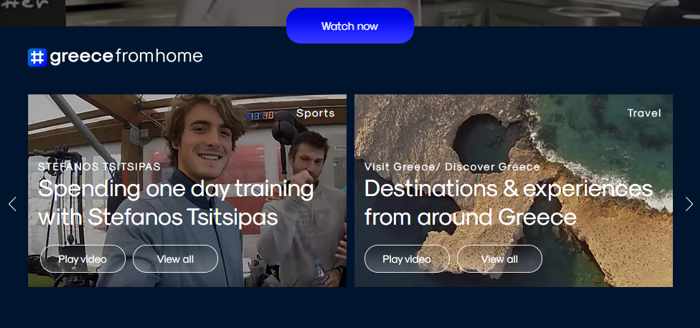 Above: screenshots of the #greecefromhome website links to some of the hundreds of videos available for free viewing on the Visit Greece YouTube channel
♦ the Discover Greece tourism website, which is packed with inspiring images and information about "archaeological sites and museums, the glorious sea, the mountains and lakes, the villages and traditions, even gastro and walking tours – exploring, sailing, hiking, rafting, tasting, discovering" and other activities to keep you merrily dreaming about — and perhaps even planning — a future holiday in Greece.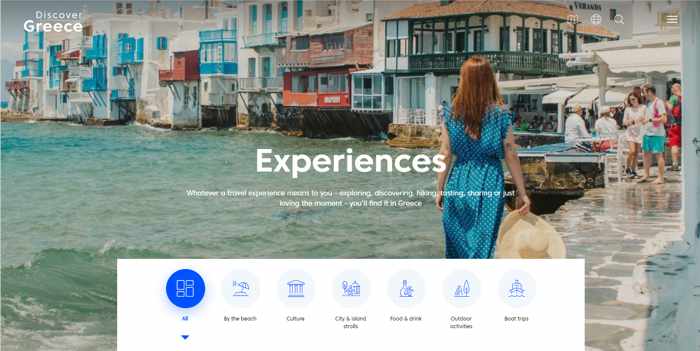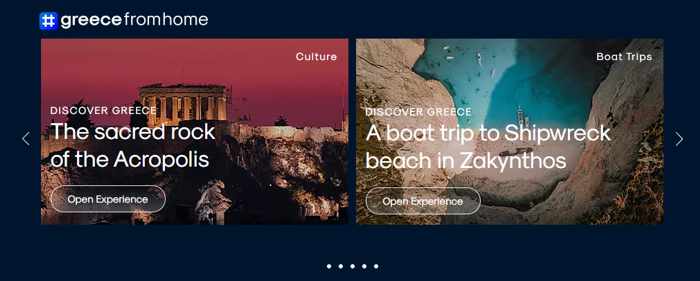 Above: Screenshots showing some of the travel experience profiles available through links on  the #greecefromhome site
♦ online training courses, developed by Grow with Google, that will help participants "learn about creating a digital marketing plan, using social media effectively, the art of storytelling," and more. 

Above: Screenshots showing some of the digital training courses available through #greecefromhome
While the goal of #greecefromhome is to keep Greece as a top of mind destination for whenever international travel resumes, it offers a great opportunity in the meantime for people to give their minds a break from the pervasive doom and gloom of the coronavirus crisis, and dream about going to one of the most beautiful places in the world. Hopefully, that will soon be possible once again.