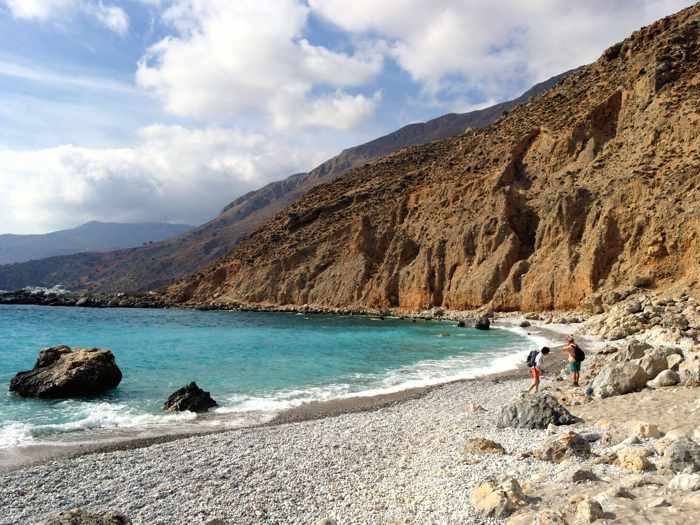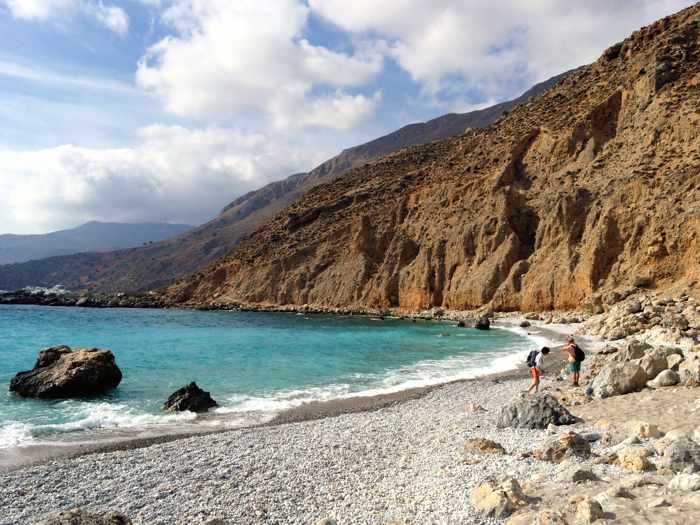 Striking scenery abounds at Perivolakia beach near Loutro village in southwestern Crete
Photo highlights:  When an opportunity to return to Greece arose somewhat unexpectedly last month, we couldn't resist the allure of an autumn holiday — even though we would be travelling in off-season.  So we booked our flights to and from Athens and hurriedly began researching possible destinations to visit.
After considering a shortlist that included Lesvos, the Peloponnese and the Saronic Gulf islands, and heeding the advice of friends and online contacts who are knowledgeable and experienced with travelling in Greece in the late fall, we chose Crete for a 15-day island getaway. We followed that with a short stay in Athens prior to catching our flight home.
Technical issues including a broken laptop monitor prevented me from blogging during the holiday, but I did post dozens of photos and a few short videoclips on Instagram, and I have been adding more each day since returning from Greece.
You can view the images, even if you're not an Instagram member, simply by clicking over to the MyGreeceTravelBlog Instagram page.
I'm planning to post further photos plus reports of the trip here on the blog once I'm recovered from jet lag and caught up on personal business.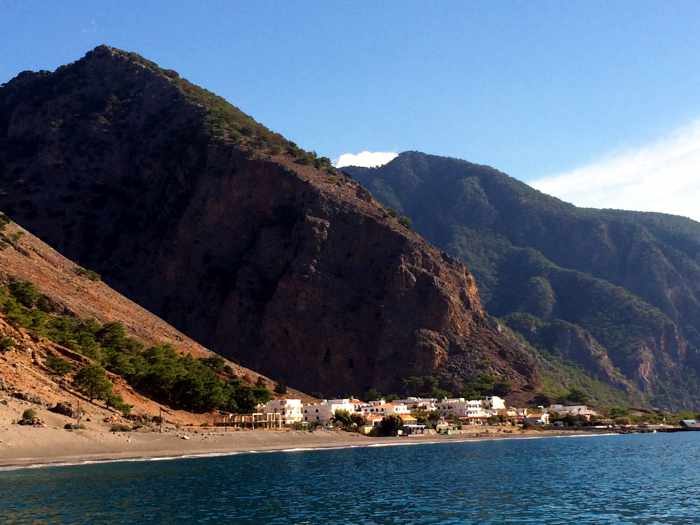 Mountains rise behind Agia Roumeli, a small village at the foot of the world-famous Samaria Gorge in southern Crete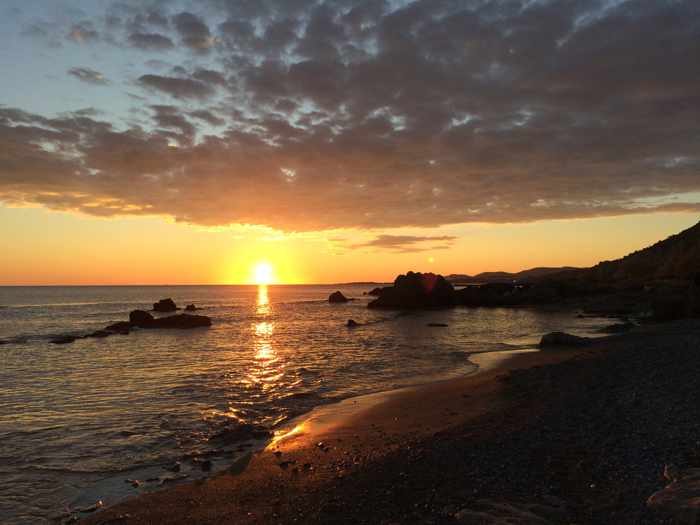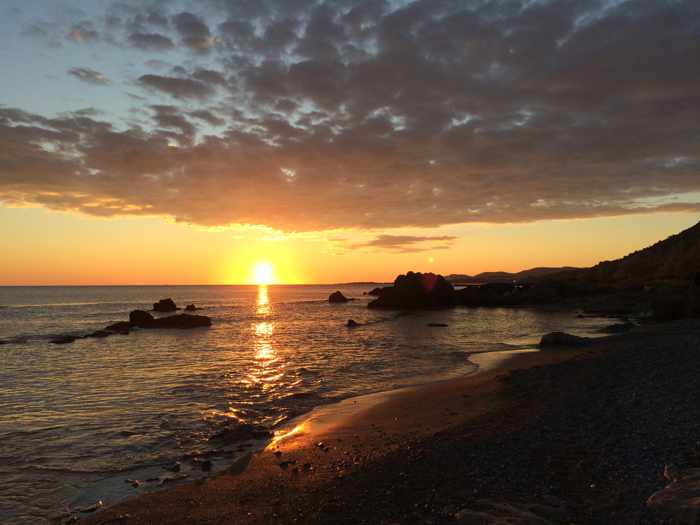 The gorgeous November 2 sunset, seen from Limnaki beach at Paleochora