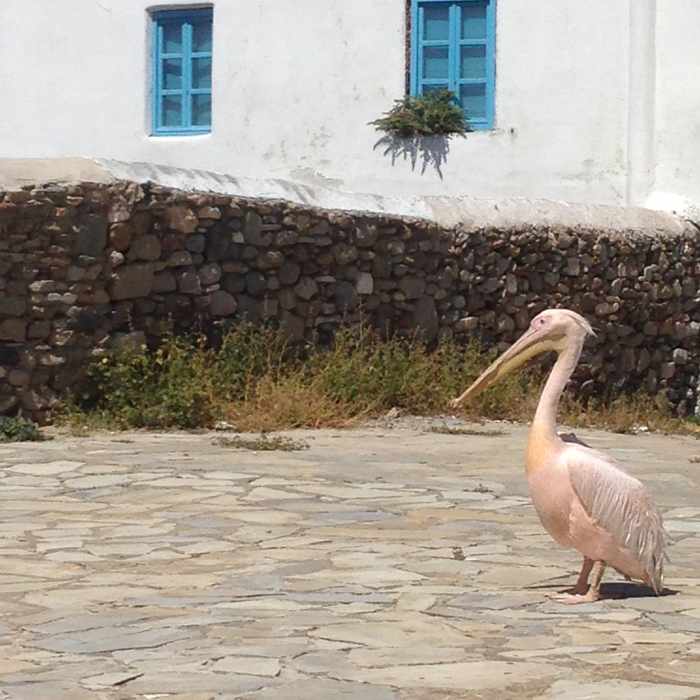 Petros the Mykonos pelican struck this pose for Antoine Nikolopoulos of Odyssey Art Photography on May 14
He's still there! The Mediterranean's most famous bird, Petros the pelican, is alive and well and braced for the onslaught of tourist paparazzi that will flock to Mykonos during the next six months.
Since last year, several people have emailed me to ask if Petros, the unofficial mascot of Mykonos, is truly still alive, because they didn't see the long-beaked bird while visiting the island. I fielded numerous requests to recommend places where people would have the best chance to get their pictures taken with the big pink pelican.
One woman told me she was convinced the pelican had died because she and her young children had unsuccessfully scoured the streets of Mykonos Town for days in desperate search of Petros, with whom the kids were keen to pose for pictures. The youngsters were tremendously disappointed, as were a few adults who wrote to me wondering if the bird had flown to another island or was being deliberately kept out of sight.
But Petros is still strolling the cobblestone streets of Mykonos Town to the amusement and delight of travellers from around the world.
From my experience, you can usually find the pelican on the Mykonos Town waterfront, near the Paraportiani Church, or at Niko's Taverna, which keeps him well fed with fresh fish treats.
A big thanks to Antoine Nikolopoulos of Odyssey Art Photography for sending me these photos he shot of Petros on May 14.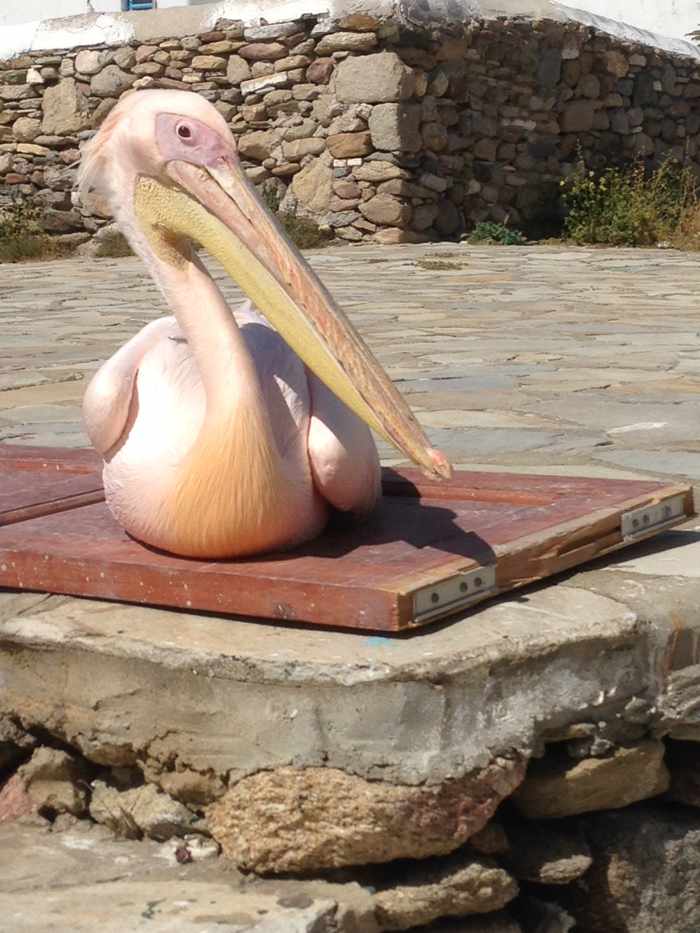 Petros sits for another portrait by photographer Antoine Nikolopoulos