~ The 2015 Mykonos party and event lineup, continued from page 1
Summer event lineups for the major beach party clubs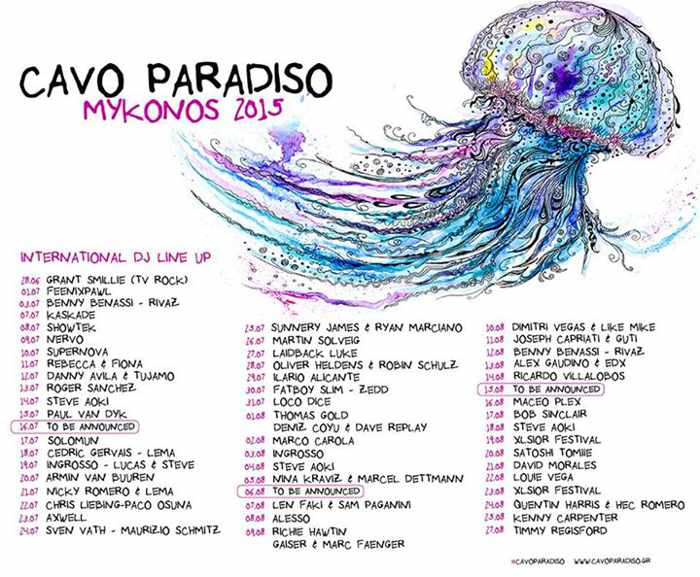 The 2015 summer DJ lineup for Cavo Paradiso. During July and August, the club will hold an event almost every night.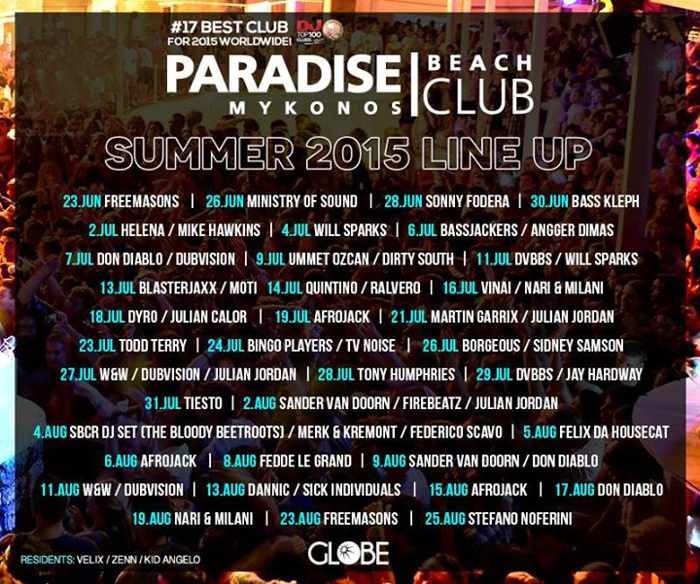 The 2015 summer DJ lineup for Paradise Beach Club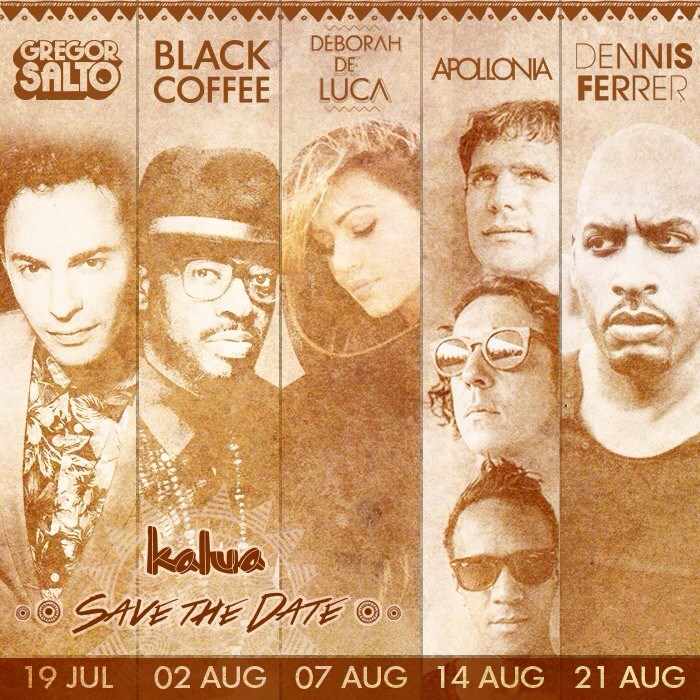 Acts appearing at Paraga beach's Kalua bar during July and August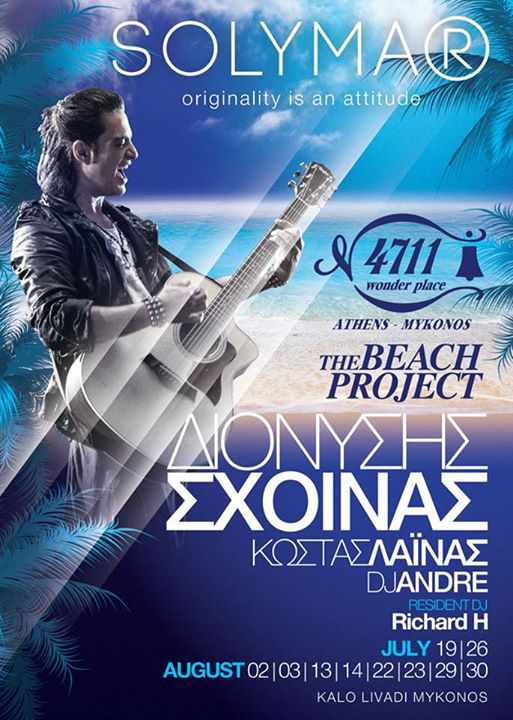 Solymar beach bar and restaurant at Kalo Livadi is hosting The Beach Project, a series of events featuring performances by Dionysis Sxoinas and Kostas Lainas, and music by DJ Andre and Richard H. There will be two shows in July, and eight more during August.
Weekly events during peak season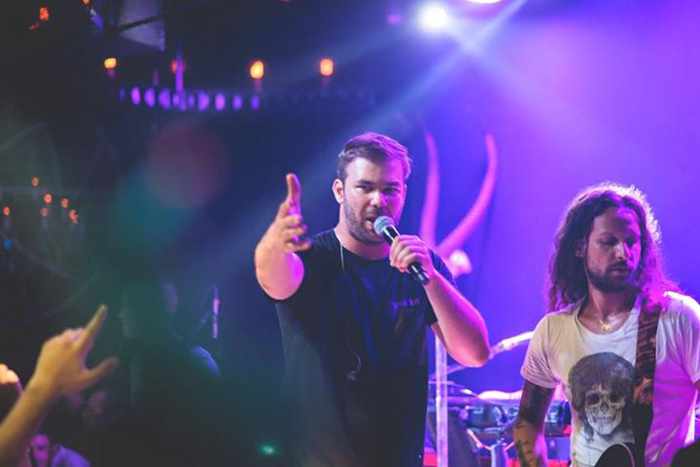 Located in the Gialos waterfront area of Mykonos Town, Cabaret Mykonos is a live music venue that features performances by Greek singers and bands every night during the summer. Entertainers who appear at Cabaret include Giorgos Sampani (pictured above) as well as Onirama, Ilias Kampakakis, Nino, Elli Kokkinou, Melisses and more.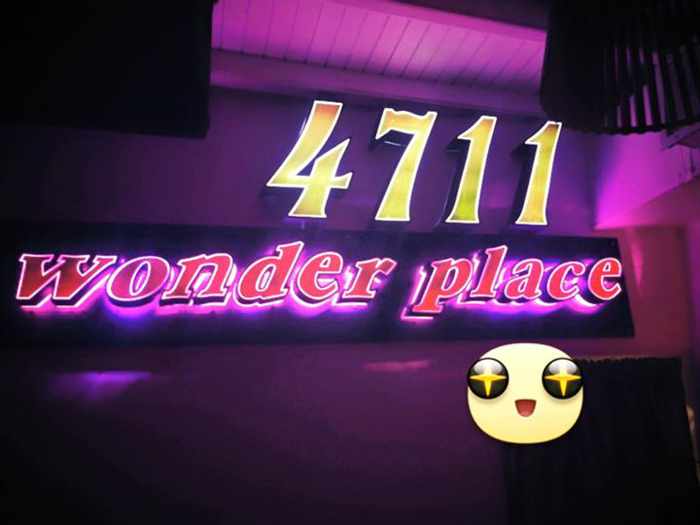 4711 Wonder Place is another Mykonos Town nightclub that features nightly live performances by Greek singers and bands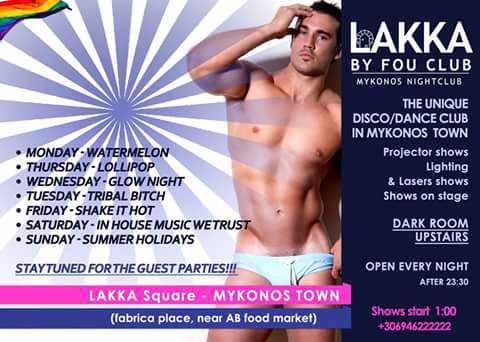 Lakka by Fou Club, the newest gay club on Mykonos, has different theme parties for each night of the week, and hosts special events from time to time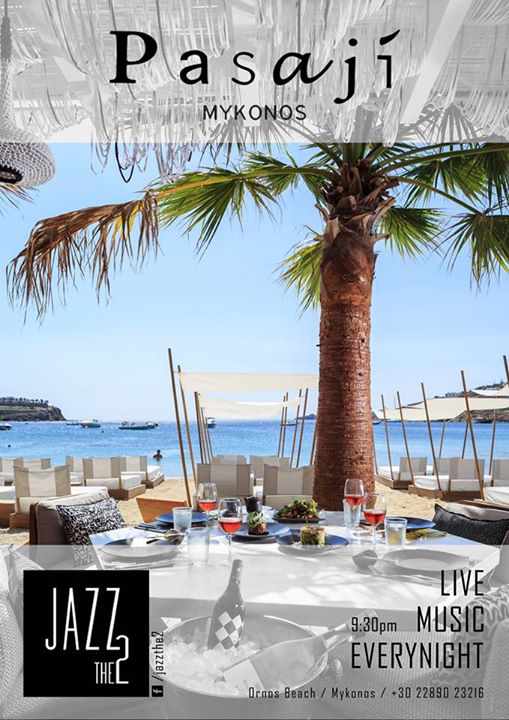 Jazz the 2 (Michalis Zeis and Naya Douka) entertain nightly at Pasaji Mykonos at Ornos beach. Shows begin at 9:30 p.m.
Semeli Bar at Little Venice offers exquisite cocktails to match its views of the gorgeous Mykonos sunsets during its Deep Sunset Sessions every evening from 7 to 9 pm

This is the weekly entertainment lineup for Scorpios beach club
Kalua's daily parties feature tunes by resident DJ Nick Aggelidis

Beach parties start at 4 p.m. every day at Tropicana Club on Paradise beach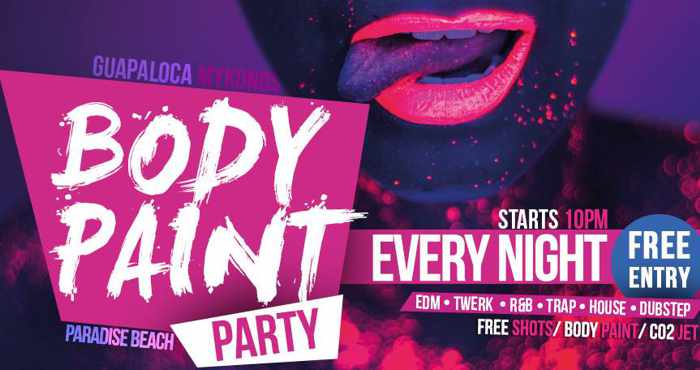 Guapaloca holds Body Paint parties every night beginning at 10 p.m.

Every day at 4 p.m. there's a Twerk It! Bitch party at Guapaloca
There's a toga party starting at 4 p.m. every Saturday at Guapaloca bar at Paradise Beach

There's a party every Sunday starting at 5 p.m. at Kalua Restaurant & Bar at Paraga beach. The "Free Your Spirit Sundays" feature music by — who else? — Freespirit

The "str8 friendly" Elysium Hotel presents its Sunset Cabaret every night again this summer. The cabaret features choreographed drag shows and other live entertainment on the hotel's sea- and sunset-view swimming pool terrace nightly from 7 p.m. until 11 p.m.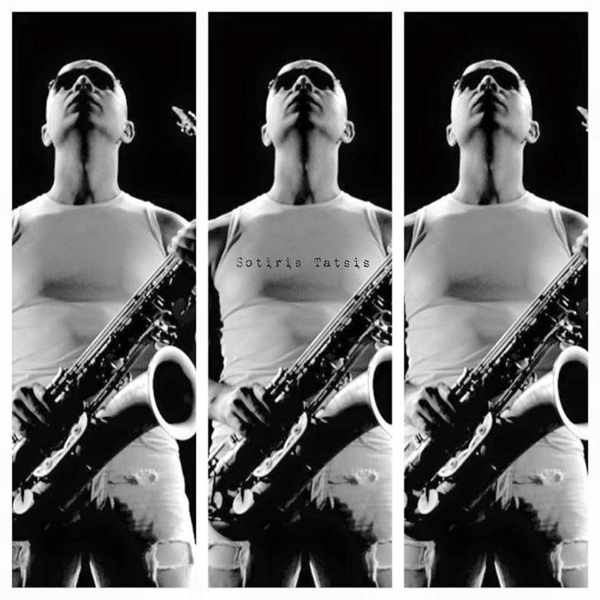 Saxophonist Sotiris Tatsis entertains daily at Pinky Beach at Super Paradise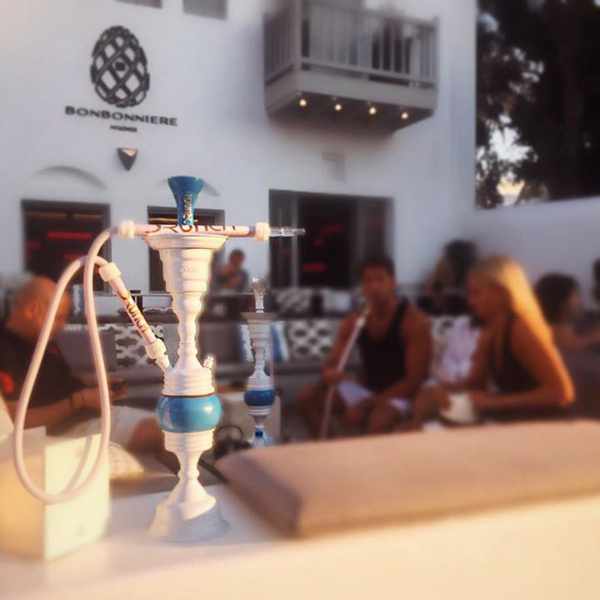 Drunch Mykonos promises "great vibes" at the shisha lounge at the new Bonbonniere Mykonos nightclub in the Tria Pigadia area of Mykonos Town.  Drunch Mykonos is a summer venture of the Drunch "boutique eatery" in London.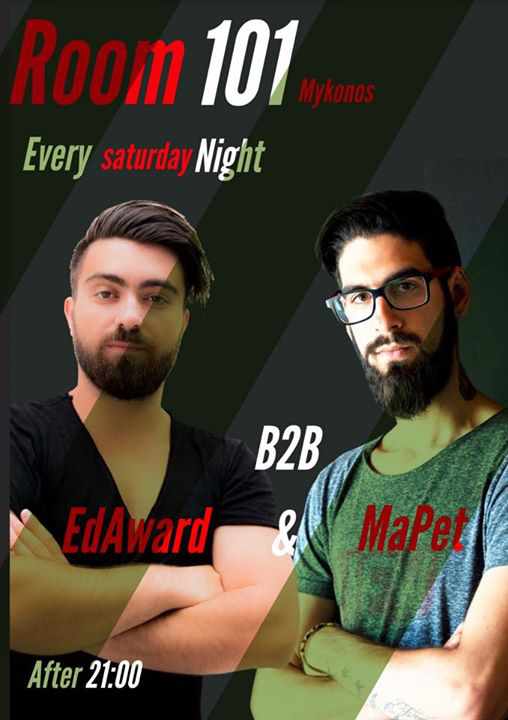 Catch back-to-back sets by EdAward and MaPet at Room 101 every Saturday
CONTINUED ON PAGE 3