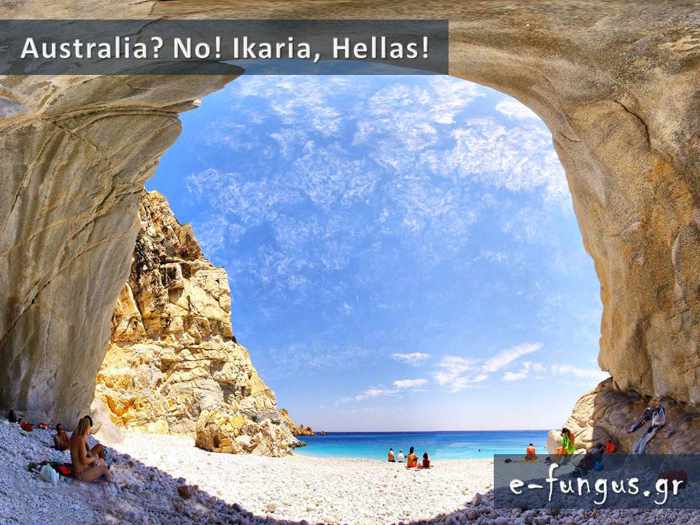 Rugged cliffs and dramatic rock formations rise beside a beach on Ikaria, one of Greece's East Aegean islands
It's all in Greece!: From time to time one of my blog's Facebook friends or contacts shares a link to a fun Where is this place? photo "quiz" that a Greek-language news and information website, e-fungus.gr, first published in November 2013.
Someone posted the link on Faceback again today and I thought I'd pass it along since the photos in it are so impressive and inspiring.
Entitled "Where is this place? Gia sou Hellas!", the article shows a series of spectacular Greek destinations that people could easily confuse for places elsewhere in the world, like Hawaii, the Caribbean, Tibet, the Ukraine, the Alps, Jordan, and Bora Bora.
There are nearly 50 images of exceptional sights and remarkable scenery, including islands, mountains, beaches, castles, churches, fields, forests, coastlines and rock formations. I like viewing the photos every now and then to get ideas for places to visit on future holidays — though to date I have managed to see just 10 of the places on this particular list. Obviously, I need to get to Greece more often!
Click here to view the article and see how many places you've been to yourself, or that you might recognize as destinations in Greece. As the article introduction observes, "Heaven on Earth truly exists, and it is in Hellas, which is the correct name of Greece."
I can't wait to get back to heaven in May!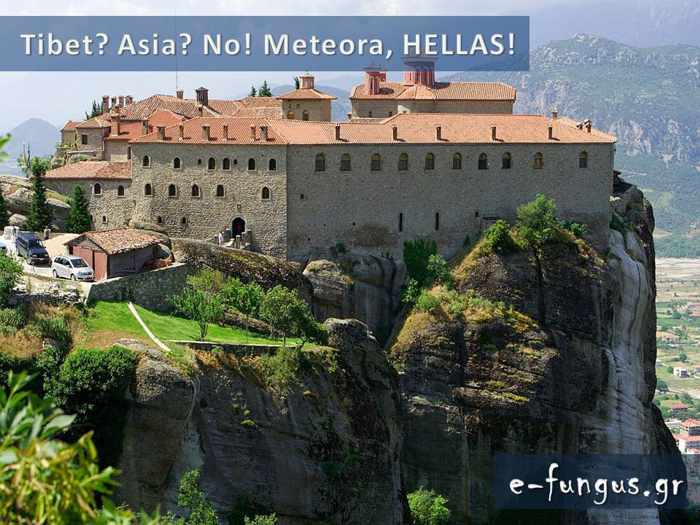 A Greek Orthodox monastery crowns a tall crag of sandstone in the Meteora region of central Greece , near the town of Kalambaka