The massive Cavo Paradiso special events venue on Mykonos posted this announcement on its Facebook page today
Cavo's kickoff: Mark your calendar for Saturday May 17 if you want to be on Mykonos to experience the first big party weekend of the summer at Paradise beach.
That's the date that Cavo Paradiso, one of the island's biggest and most internationally famous special event venues, will be opening for the 2014 travel season.
The kickoff party date was announced today on the Cavo Paradiso Facebook page, ending weeks of speculation about exactly when it would start its season.
Paradise Club, the other giant party place at Paradise beach, had beaten Cavo to the punch a few weeks ago by announcing its own opening party has been set for Wednesday May 21 (see my March 31 2014 post for further details about that).
There's no word on which DJs will be headlining the opening night events at either club, and the full summer party schedules haven't been announced yet, either. Those details should be released within the next couple of weeks.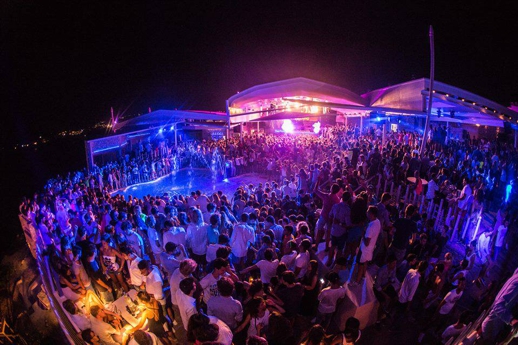 This image of a party crowd at the cavernous Cavo Paradiso entertainment venue is from the Cavo Paradiso Facebook page