Nick Varon plays for the PIXI party at Catch Bar and Restaurant in Oia, Santorini on Thursday August 24. It's Catch Bar's last dance event for this summer.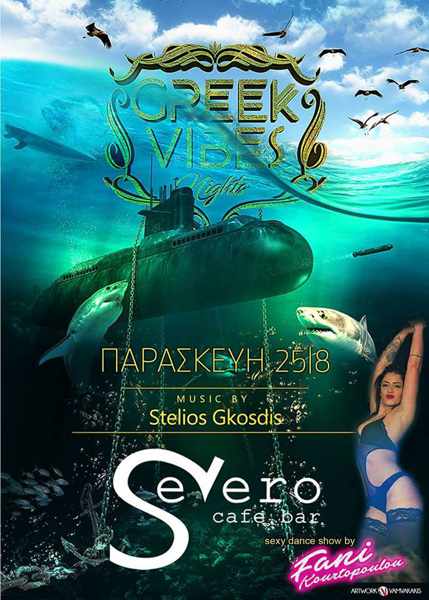 Severo Cafe Bar on Syros is hosting Greek Vibes Night with music by Stelios Gkosdis on Friday August 25
Theros Wave Bar on Santorini presents Santorini Experience on Saturday August 26, with music by Dj Vassili Tsili Christos and live vocals by Steven Aderinto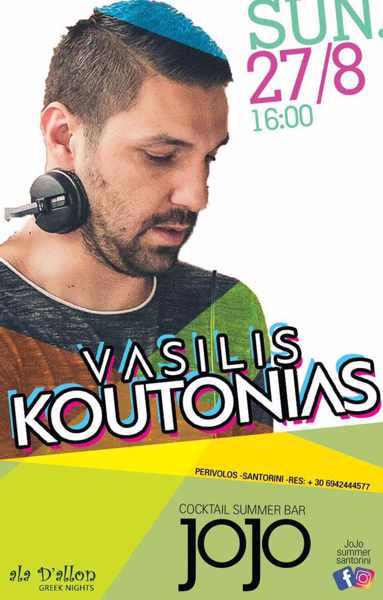 Vasilis Koutonias will be DJ'ing at JoJo Summer Beach Bar on Santorini on Sunday August 27
~ Updated on Tuesday August 22 ~
Beyond Mykonos:  This roundup of top parties and special events on select islands in the Cyclades is a supplement to my popular Mykonos party scene 2017 post. 
This listing includes major events taking place on Ios, Naxos, Santorini and other nearby islands which many Mykonos partygoers visit during summer holidays in Greece. I have added this party listing in response to numerous requests from readers who were wondering where they could find good parties, besides Mykonos, while they are touring the Cyclades.
Please turn to page 2 of this post to see lots more upcoming parties and special events in the Cyclades.
CONTINUED ON PAGE 2