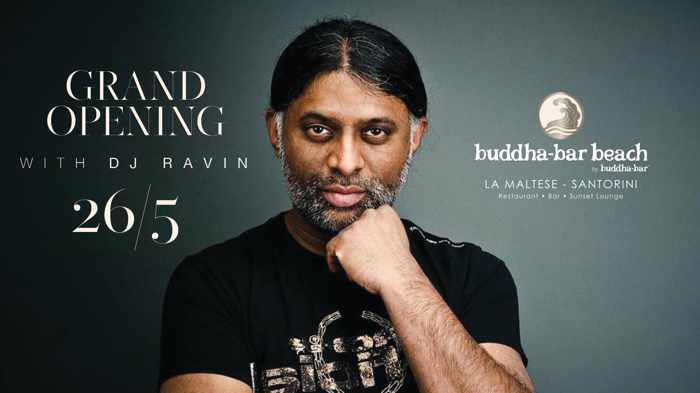 The new Buddha-Bar Beach club on Santorini celebrates its grand opening on Friday May 26 with a party featuring DJ Ravin. The new restaurant and bar complex is located in the luxurious La Maltese hotel and villa resort in Imerovigli village.
~ Updated on Monday June 26 ~
More than Mykonos:  This roundup of top parties and special events on select islands in the Cyclades is a supplement to my popular Mykonos party scene 2017 post. 
This listing includes major events taking place on Ios, Naxos and Santorini — places which many Mykonos partygoers visit during island hopping holidays in Greece. I have added this party listing in response to numerous requests from readers who were wondering where they could find good parties while touring the Cyclades.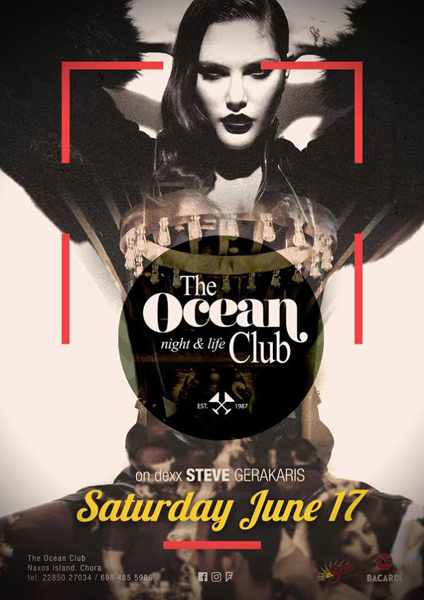 DJ Steve Gerakaris will be on the decks at The Ocean Club on Naxos on Saturday June 17
Catch Bar Restaurant in Oia village on Santorini presents DJ Miro and saxophone player Stefanos Lazarinos on Thursday June 22

Friday June 23 is the annual Swedish Midsummer Party at Far Out Beach Club on Ios, featuring Ace2Ace
On Saturday June 24, Far Out Beach Club on Ios presents the Ios Ultra Experience, "a non stop back2back session of all our favorite DJs" including  Hardson, Steve  Diaz, G.N.C., DJ Oddy, Zyrak, Mel Ody and DJ TVB.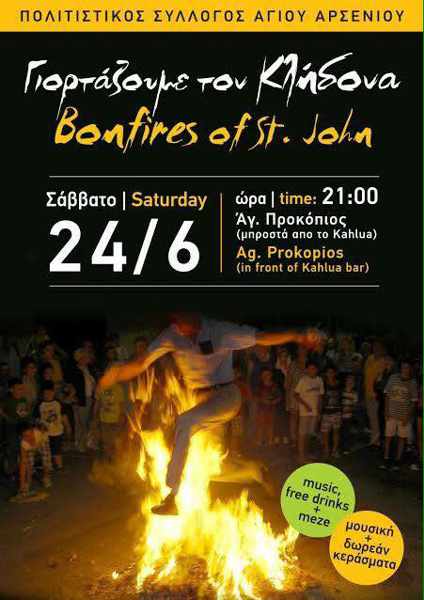 The Bonfires of St. John event takes place on Saturday June 24 at Agios Prokopios beach on Naxos. There will be music, free drinks and meze dishes. The event gets underway at 9 p.m. on the beach in front of Kahlua Beach Bar.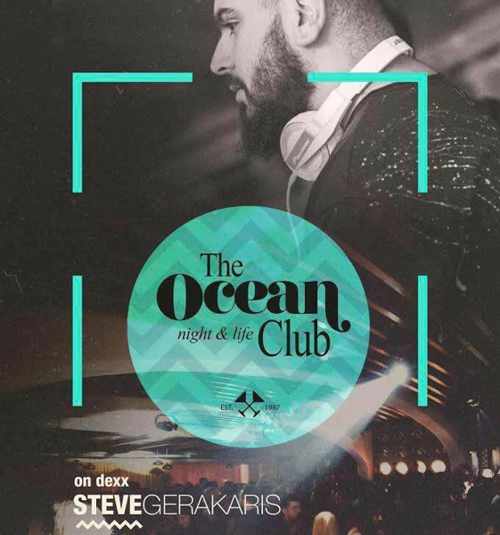 DJ Steve Gerakaris is back on the decks at The Ocean Club in Naxos Town on Saturday June 24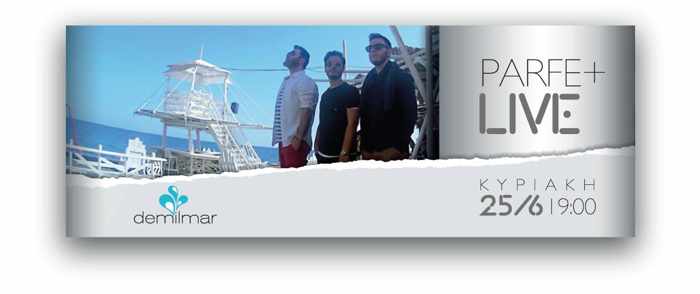 Parfe+ will perform at Demilmar Restaurant Bar at Perissa beach on Santorini on Sunday June 25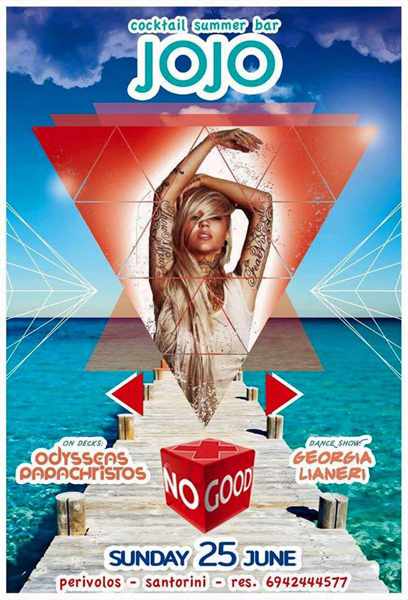 The No Good event organization is throwing a party at Santorini's JoJo Summer Beach-Bar on Sunday June 25. Odysseas Papachristos will be on decks to provide the music while Georgia Lianeri will give a dance performance. JoJo is located on the road to Perivolas beach.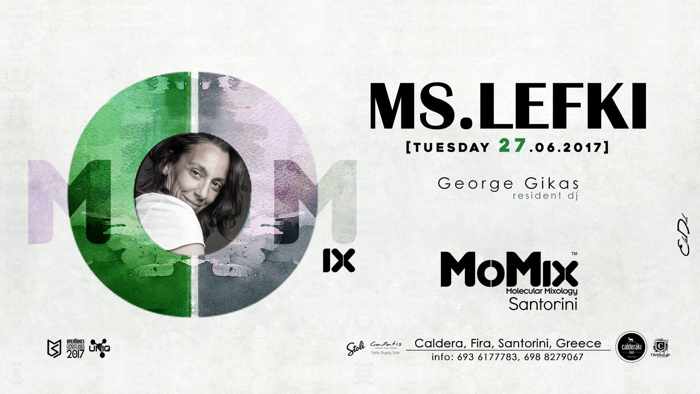 Ms. Lefki will be on the decks at MoMix Bar Santorini on Tuesday June 27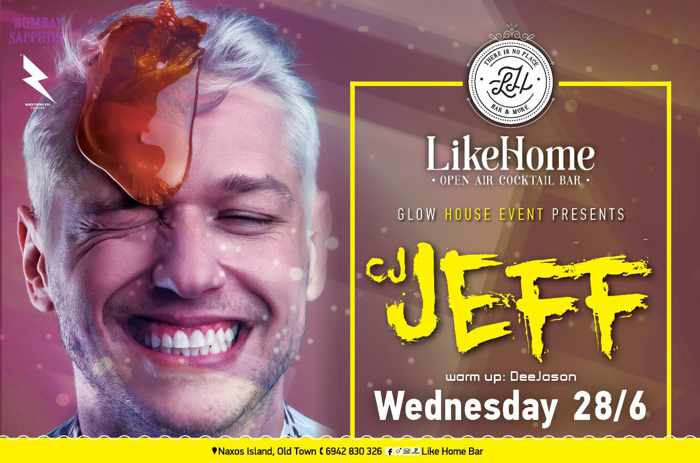 Like Home Bar in Naxos Town presents CJ Jeff on Wednesday June 28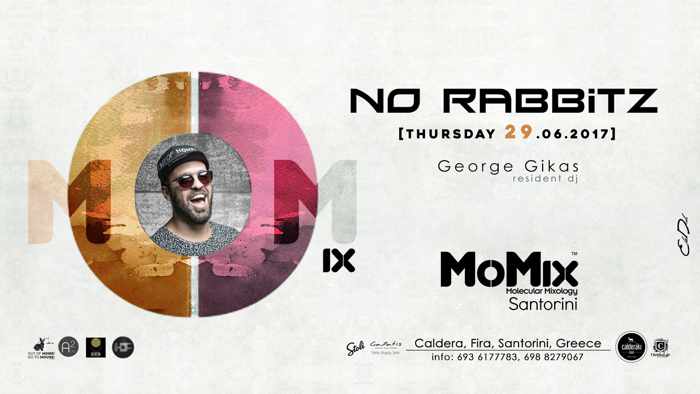 MoMix Bar in Santorini's main town, Fira, presents No Rabbitz on Thursday June 29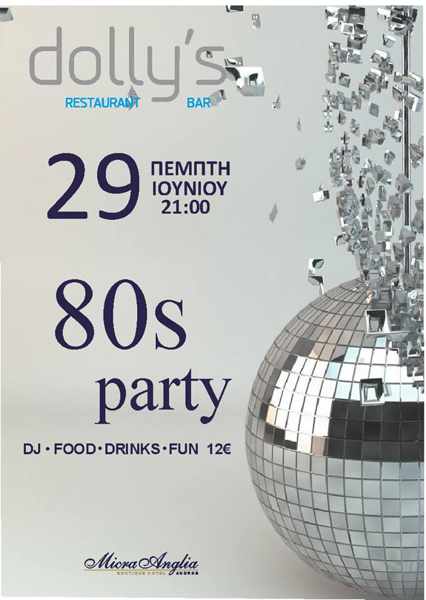 Dolly's Restaurant & Bar on Andros is throwing an 80s Party on Thursday June 29. Dolly's is located in the Micra Anglia Boutique Hotel in Chora (Andros Town).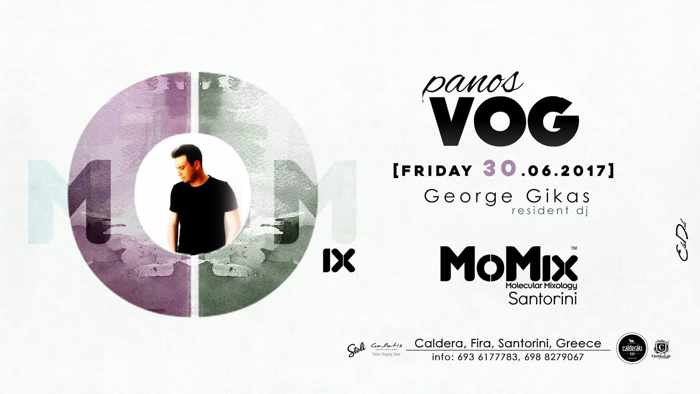 DJ Panos Vog spins at MoMix Bar Santorini on Friday June 30
Please turn to page 1 of this post to see events taking place during July and August.
CONTINUED ON PAGE 2