02 Jun 2012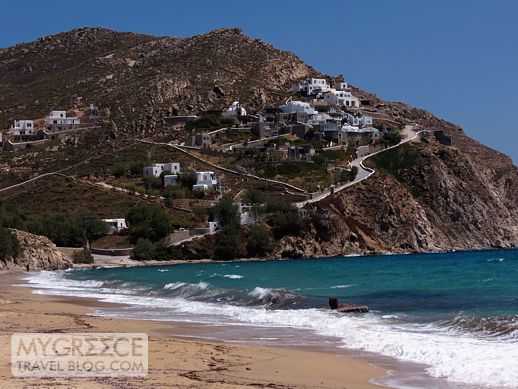 Villas cling to a steep mountainside above Elia beach on Mykonos
Stark contrasts: On Mykonos, I have always loved the stark contrast between the arid, rocky island and the blue sea and sky that surround it. The rugged brown landscape seems to make the Aegean Sea's shimmering turquoise water look more vivid and vibrant, especially at beaches, than it does at other Cycladic islands, where it has a pronounced cobalt hue.
This trip I did a lot of walking on Mykonos, as usual, but also saw many parts of the island through the windows of buses and cars.  I never got bored of the scenery, and always found it exhilarating whenever the vehicle rounded a corner and gave us a glimpse of a horseshoe-shaped bay with alluring blue and green water sparkling under the blazing sun.
Here are just a few photos showing some of the sea and island scenery.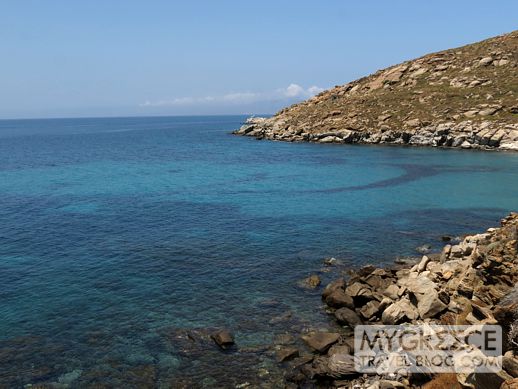 The turquoise waters and rocky shores of Kapari Bay
The Running On Waves sailing ship at anchor near the Mykonos Old Port. In the distance are Rinia and Delos islands.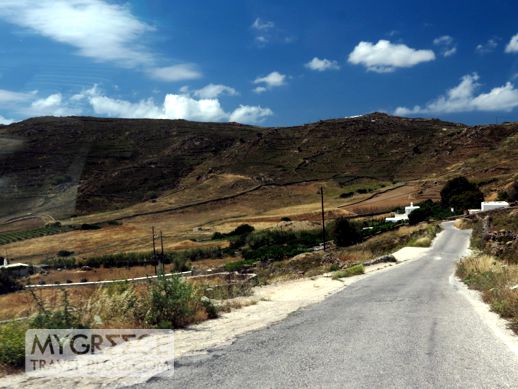 Driving down the road to Super Paradise beach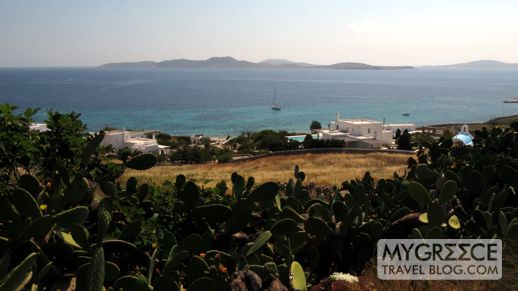 Agios Ioannis bay has views of Delos and Rinia islands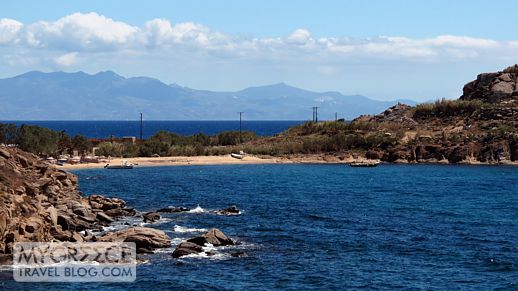 Agia Anna bay and beach. In the distance is nearby Naxos island.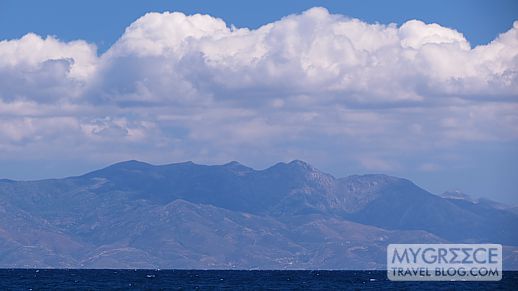 Mountains on Naxos island viewed from Psarou beach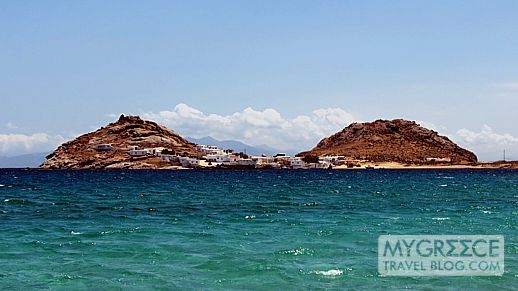 A rustic fishing village near Kalafatis beach is nestled between two hills that Mykonos locals call "the breasts of Aphrodite."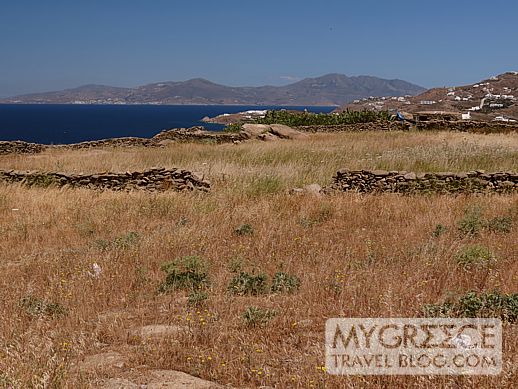 A field on a hill in the Tagoo district of Mykonos. Tinos is the island in the distance.
Overlooking Paradise beach and bay from a path leading to nearby Paraga beach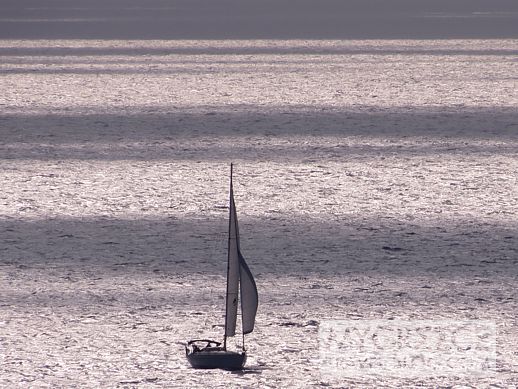 A sailboat glides across the sea off the west coast of Mykonos as the silver-hued  water shimmers under the late afternoon sun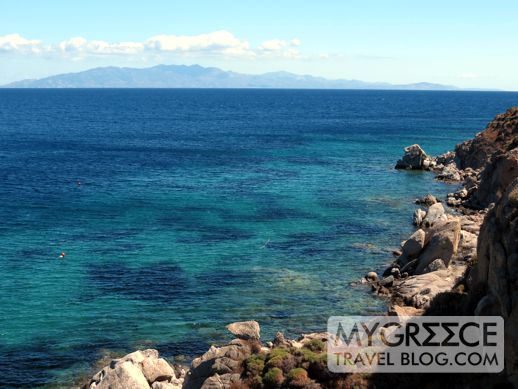 Looking toward Naxos from the rocky west coast of Psarou Bay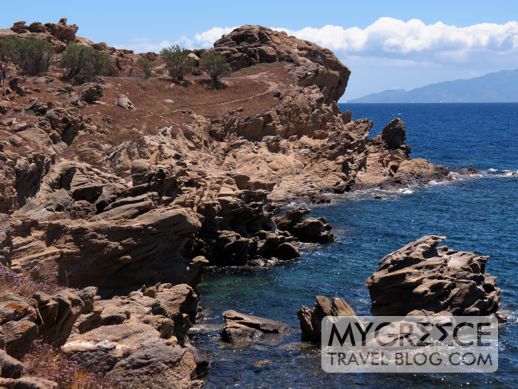 The rugged coastline on the east side of Paraga Bay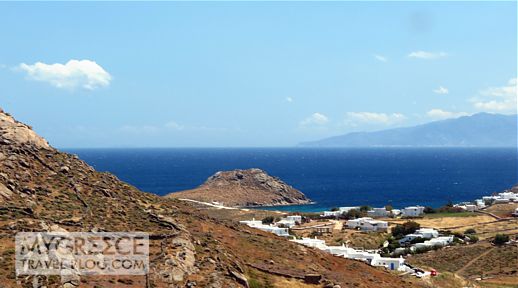 Overlooking Agia Anna bay near the Tarsanas area of Mykonos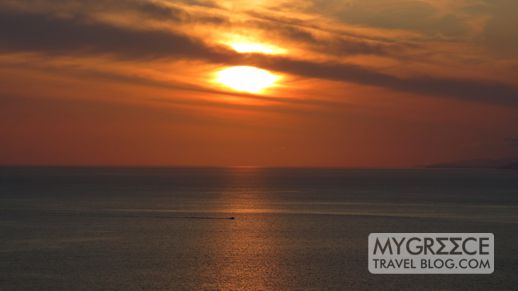 A view from Hotel Tagoo of the dramatic sunset on May 20 2012
<>